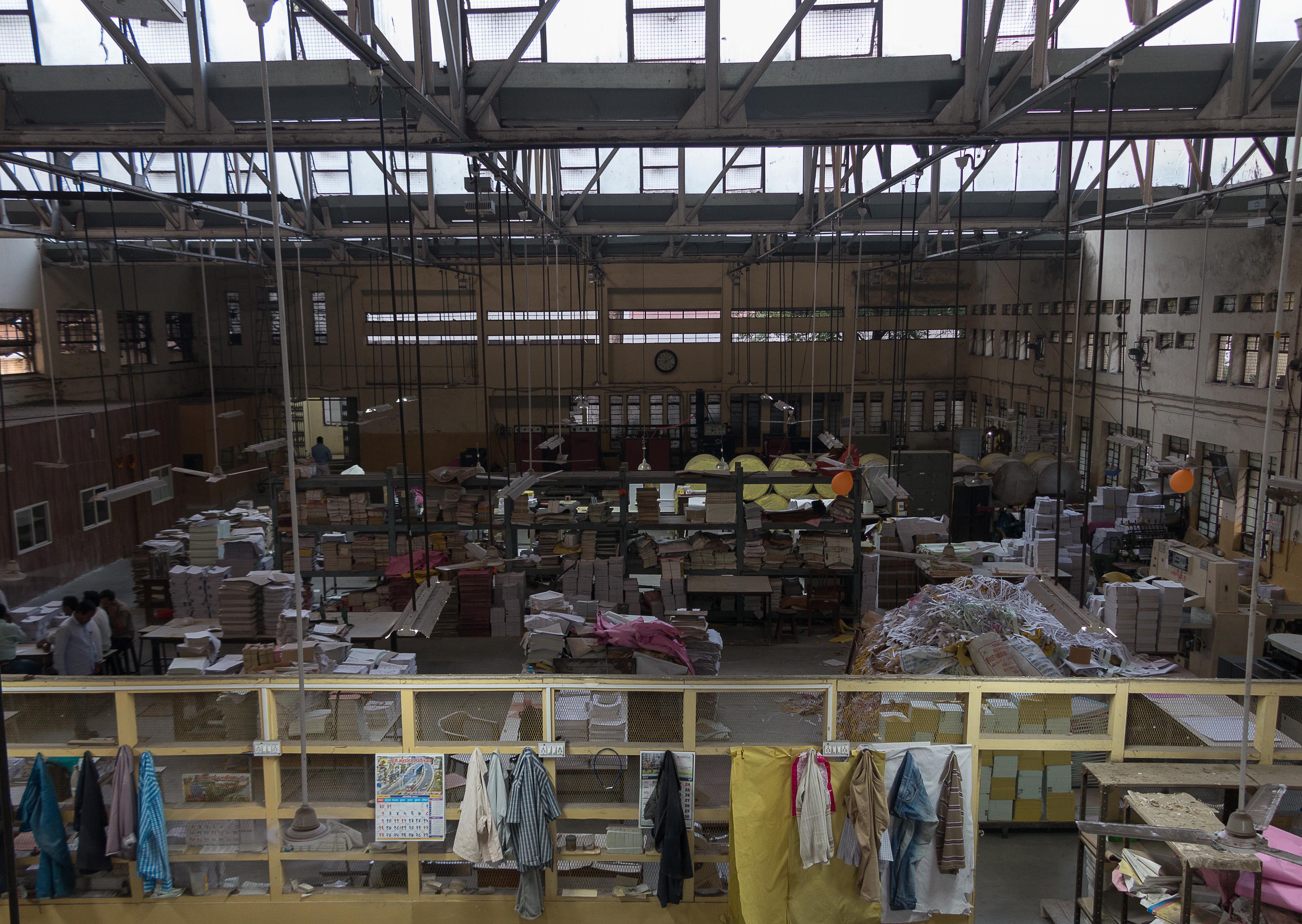 This modernist building, which became the Pune Municipal Corporation's printing press in the 1930s, is constituted by one main hall with no pillars, and offices on the first floor. The modular high ceiling, from which light generously filters, creates a pleasant working environment. Originally a letterpress, PMC Printing Press now hosts two offset presses used for government purposes.
The printing press is divided into sections, the DTP, binding, plate making, machine, security (a name given to the section that deals with PMT bus tickets), and the administrative office. Each machine is dedicated to a specific purpose. For example, the RO 62 is used for printing PMT tickets while the Sheet Fed machines are used for printing required in limited quantity, for instance invitation cards. Other machines print pamphlets and receipts. All printing done here includes numbering. A special feature of the press includes the fact that the ballot paper used in the last two elections was printed here.
Viewers and artists are confronted with the rhythms and functions of labour, and the symbolic reading of a government press as an expression of bureaucratic and administrative functions. Mingling interventions into the everyday running of the press, artists will produce books that take over the language of the presses, and will conceive a site-specific intervention that will engage with the working conditions and rhythms of factory production at the service of the democratic machine.