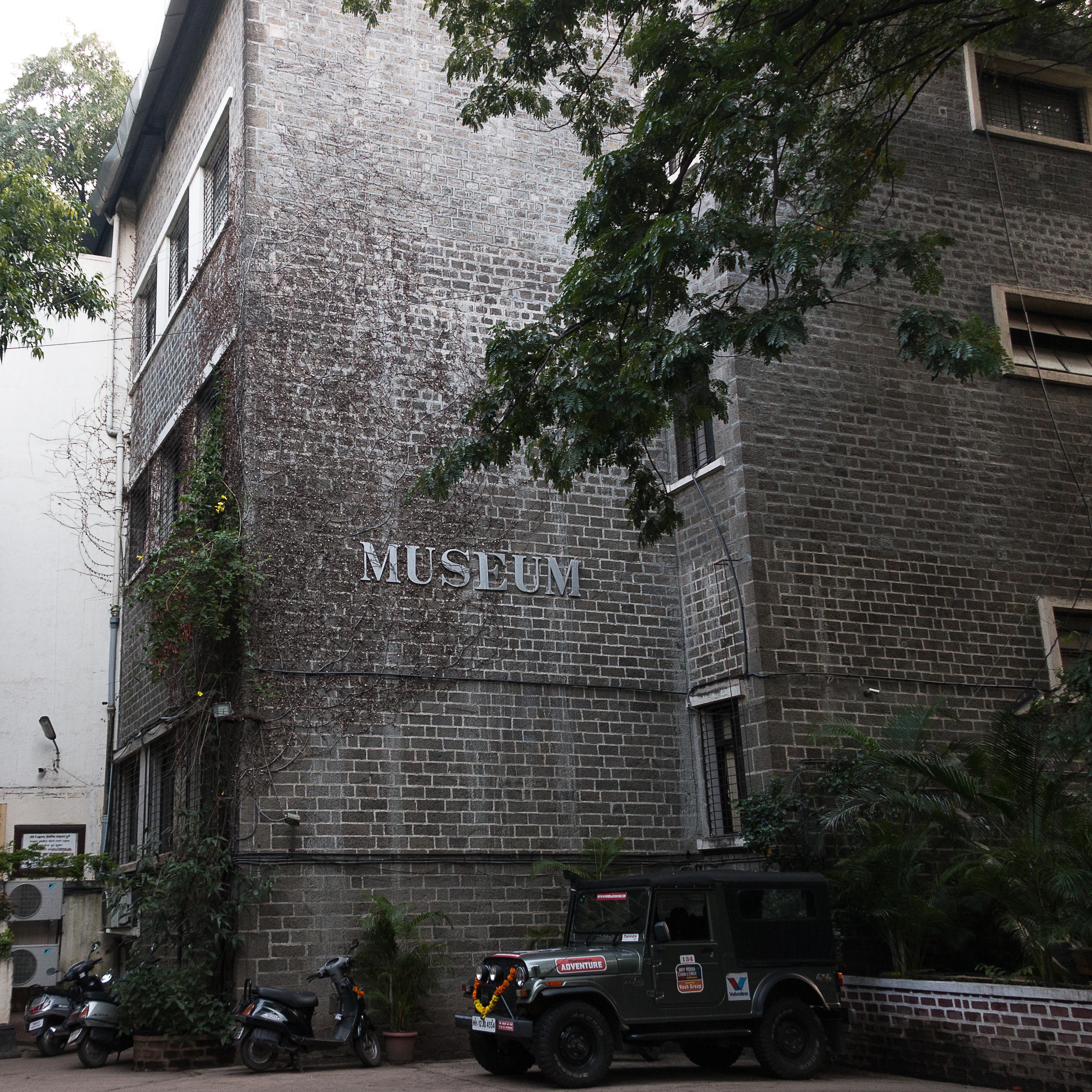 This museum was founded in 1875 by a Poona Exhibition Committee, and was first located in the tower of the Phule Mandai, a large vegetable market. In 1964, the Pune Municipal Corporation shifted the museum to the present building. The stone facade reads simply, in large typeface, 'Museum', and in many senses this is a 'museum of a museum'—of that 19th-century, positivist concept of a museum as containing all fields of knowledge. Educative displays about science, industry, engineering, artisanal traditions, zoology and culture coexist here, their connectivity naturalised only by the lit wooden display vitrines that frame all the exhibits.
Rather than a museum about the Phules, the legendary 19th-century social reformers and educators of women, the museum contains displays on geology and natural history, taxidermy of birds, of a seal, fish and lions, armoury from the Maratha and Mughal period, handicrafts arranged by material, cottage industries gathered by technique, forestry exhibits and geological displays of rocks. Phule museum has its origin in an exhibition of industrial display of Indian hydroelectric and irrigation projects and oil refining methods, showing innovations in engineering, modern methods of agriculture, and health education through posters, charts, maps, miniature models and actual machines.
The peculiar heterogeneous character of Phule Museum collections raises questions about its museological and educative criteria, about inclusion and exclusion, valuable and unvaluable, order and disorder. Artists have been invited to confront with the educational function of the museum and its rooms and with the cohabitation of highly heterogeneous signs in its vitrines.